Among the variety of fruits that grace our tables, melons hold a special place for their succulent and refreshing flavor. Particularly, honeydew and winter melon are popular choices, though they offer quite different culinary experiences. This article aims to provide a comprehensive comparison of honeydew vs wintermelon — from their origins to taste profiles, nutritional value, and culinary uses. Let's delve into the juicy world of melons!
Origins and Cultivation
Honeydew Melon
Believed to have originated in West Asia, honeydew melon has been savored for its sweet, juicy flesh for over 4,000 years. Today, it is cultivated globally, with top producers being China, Turkey, Iran, and the United States. Honeydew thrives in warm, dry climates with a long growing season. It prefers well-drained, fertile soil and requires ample sunlight. The plant is typically grown from seeds, which take about 65 to 85 days to mature into a fruit.
Winter Melon
Also known as ash gourd or wax gourd, winter melon is native to Southeast Asia, and its cultivation history dates back about 3,000 years. Today, it is widely grown across Asia, especially in China, India, and the Philippines, as well as in warmer parts of the United States. Unlike honeydew, winter melon is a hardy plant that can tolerate various soil conditions, though it prefers rich, well-drained soil and a sunny location. From planting, it takes about 110 to 140 days for the fruit to mature.
The significant difference between the growth requirements and seasons of these two melons can greatly affect their availability and price. Honeydew is typically more accessible in the market due to its shorter growing period, while winter melon's longer maturation time makes it a rarer find.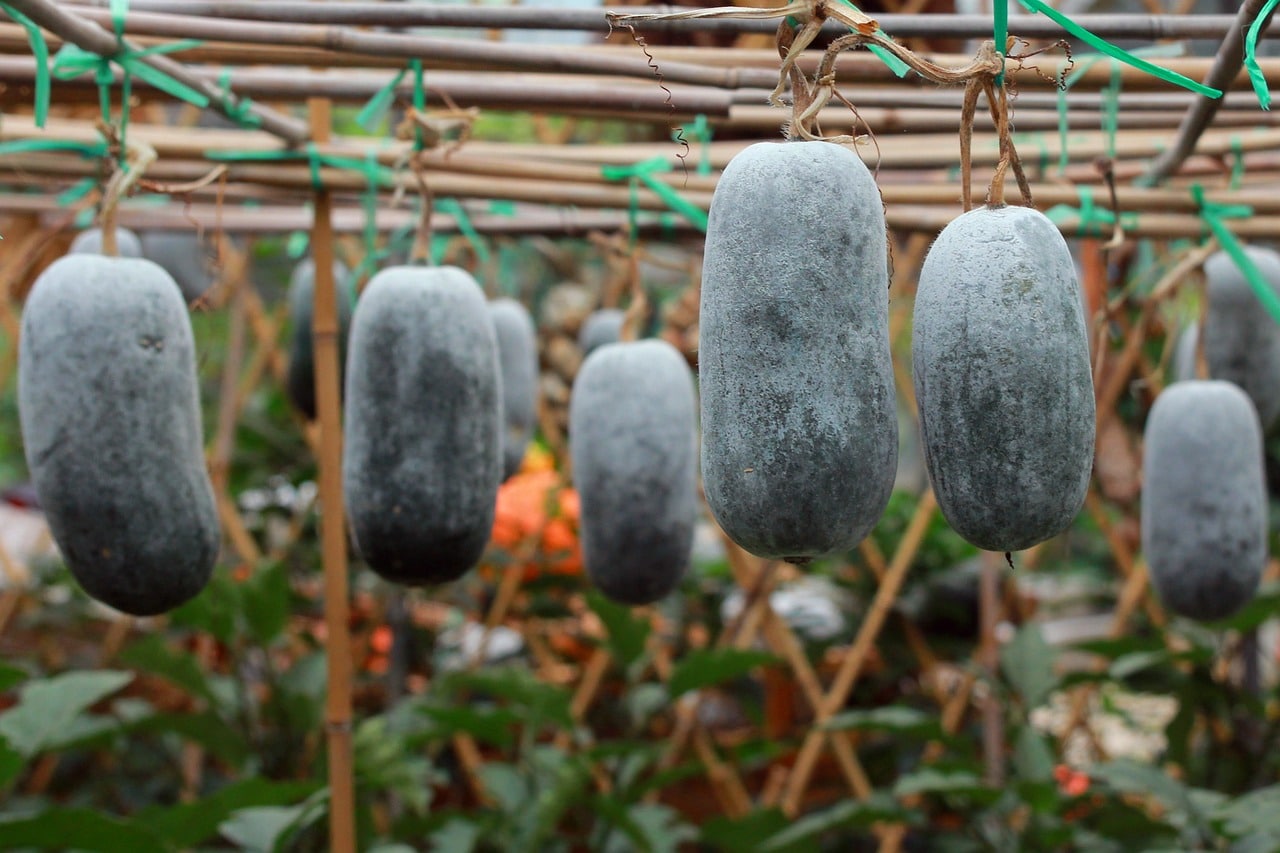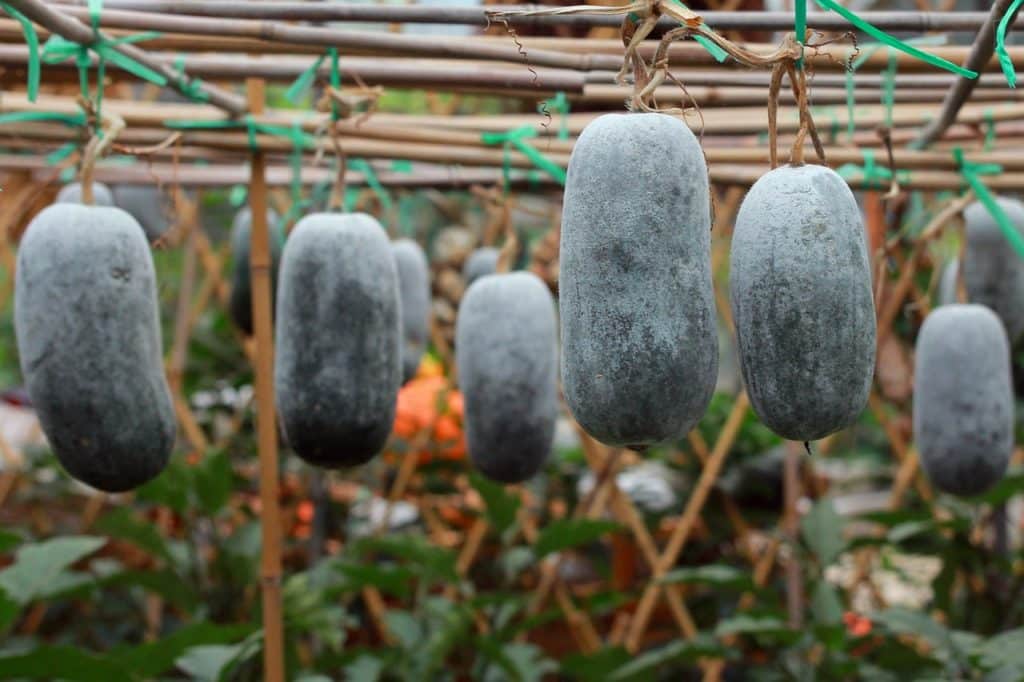 Physical Characteristics
Honeydew Melon
This melon is easily recognized by its smooth, nearly waxy outer skin which ripens to a yellowish hue when mature. It's round or slightly oval, typically weighing between 2 to 4 kilograms. The flesh inside is a vibrant green, and it encases a central cavity filled with small, round seeds.
Winter Melon
In contrast, winter melon is much larger. A mature fruit can weigh up to 30 kilograms. The skin is thick, tough, and covered in a distinctive, fuzzy, wax-like substance, giving it its name. The skin color varies from a dark green to a pale ash color. Inside, the flesh is white and slightly crunchy, with a core of flat, oval seeds.
Size and weight play a significant role in how these melons are utilized. Honeydew's manageable size makes it a popular choice for a refreshing snack or dessert, while winter melon's impressive heft often means it's used in larger dishes or soups.
Taste Profiles
Honeydew Melon
Honeydew melon is prized for its succulent and sweet flavor. It has a slightly floral taste with hints of fresh cucumber and vanilla. The texture is smooth, creamy, and somewhat juicy, providing a satisfying crunch when bitten into.
Winter Melon
Winter melon, on the other hand, has a mild, almost bland taste. It's subtly sweet with a light and refreshing flavor, similar to a cucumber or zucchini. The texture is firm and slightly crunchy, comparable to that of a watermelon rind.
These melons have different culinary applications due to their varied taste profiles. Honeydew, with its rich and sweet flavor, is often enjoyed raw or in fruit salads. Its sweetness complements salty and savory flavors, making it excellent in salads or as a palate cleanser between courses. On the other hand, winter melon's mild flavor and firm texture make it perfect for cooking, where it can absorb and enhance the flavors of other ingredients.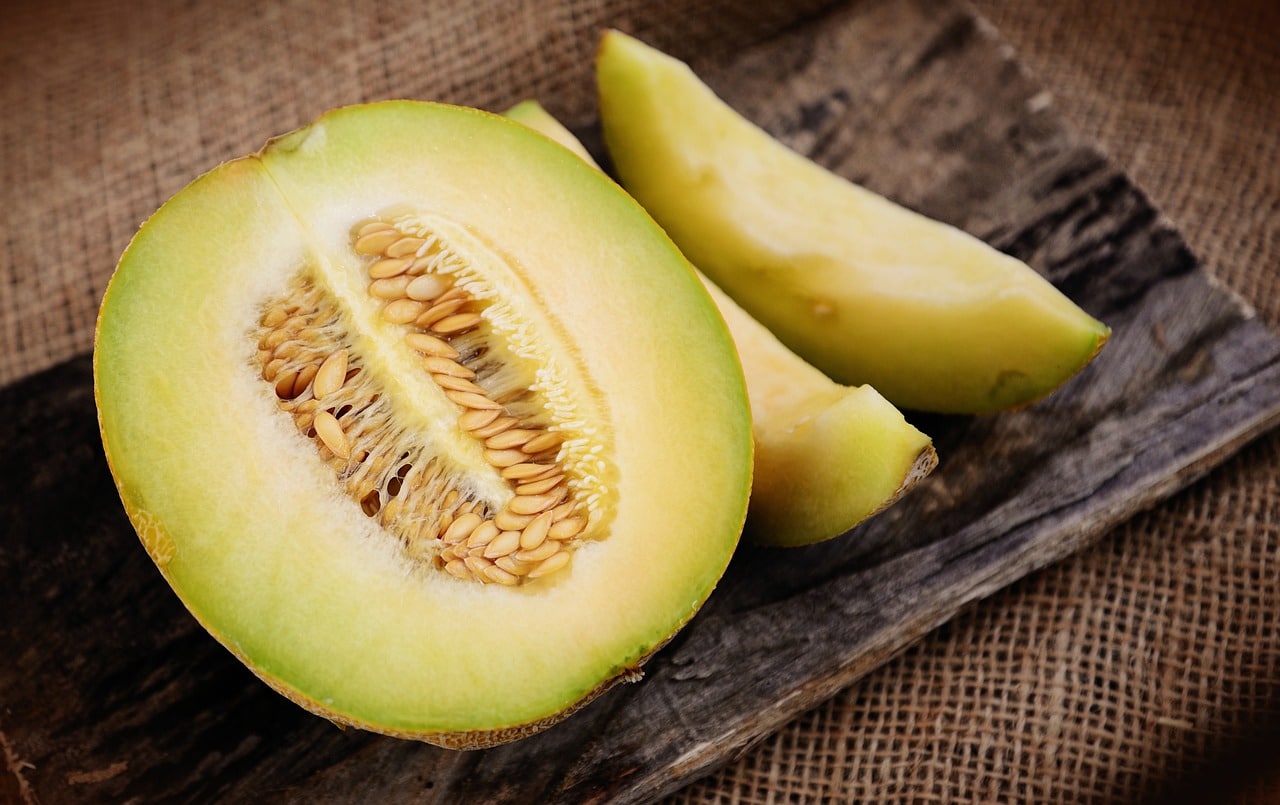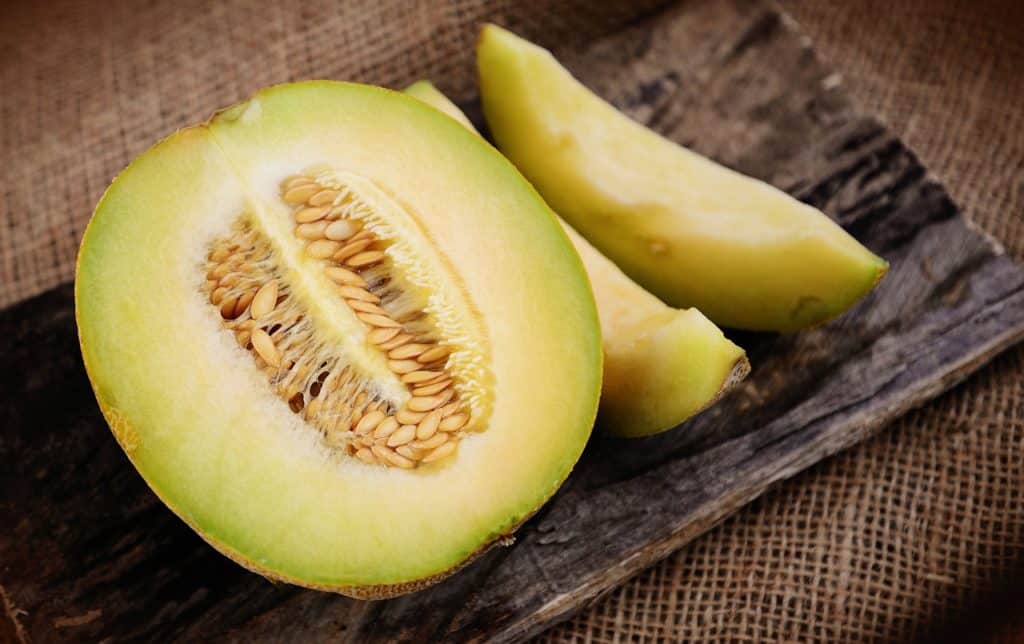 Nutritional Values
Honeydew Melon
A serving of honeydew provides a substantial amount of vitamins C and K, as well as significant levels of potassium and fiber. It's also rich in B vitamins, particularly folate and B6, and it contains small amounts of magnesium, calcium, and iron. Its high water content (about 90%) makes it a hydrating snack during hot summer months.
Winter Melon
Winter melon offers a different nutritional profile. While also high in water content (96%), it is a great source of vitamin C and dietary fiber. It also provides decent amounts of vitamin B3 (niacin), potassium, and zinc. Traditionally, it is valued in Asian cultures for its medicinal properties, such as helping to regulate blood sugar levels, improving digestion, and reducing inflammation.
The health benefits derived from each melon are abundant. Both provide a healthy dose of fiber and vitamin C, promoting digestion and boosting immunity. However, they do differ slightly — honeydew, with its higher sugar content, is a quick energy booster, while winter melon's low calorie and sugar content make it an ideal option for those monitoring their weight or blood sugar levels.
Culinary Uses
Honeydew Melon
This melon can be enjoyed in many ways. Besides being eaten raw, it can be used in fruit salads, smoothies, desserts, or as an accompaniment to prosciutto. In some Mediterranean and Middle Eastern cuisines, honeydew is used to make refreshing beverages or sorbets.
Winter Melon
Winter melon's versatile nature shines in the kitchen. Its mild flavor makes it ideal for soups and stews, where it absorbs the flavors of the other ingredients. In Chinese cuisine, it's a common ingredient in the classic dish "winter melon soup," while in Indian cooking, it's often used in curries and sweet dishes.
While both melons can be used in a variety of dishes, they shine differently in the culinary world. Honeydew's sweetness enhances desserts and drinks, whereas winter melon's ability to soak up flavors makes it perfect for savory dishes.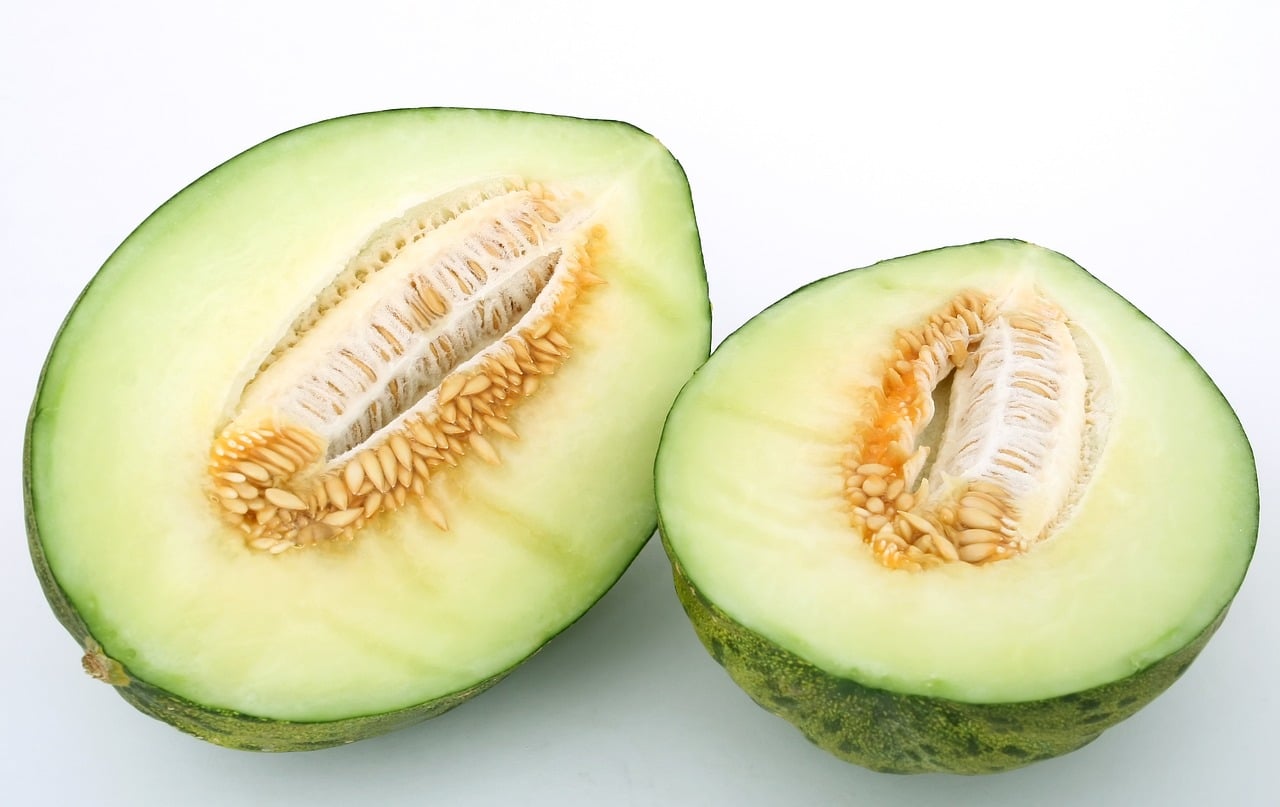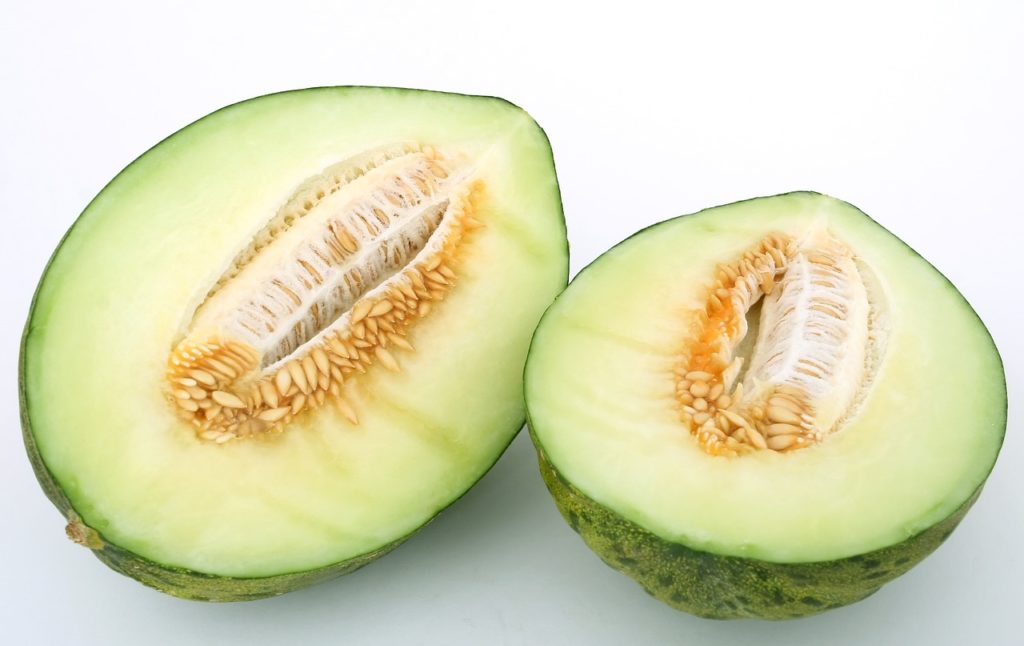 Availability and Buying Guide
Honeydew Melon
Honeydew melons are available in most supermarkets year-round, but their peak season is from late summer to early fall. When selecting, look for a melon with a creamy yellow color and a sweet aroma. The surface should be free of bruises or soft spots, and it should feel heavy for its size.
Winter Melon
Winter melon is a bit trickier to find, especially outside of Asian markets. Its peak season is late summer to early winter. Look for a firm fruit with a dull (not shiny) skin, signifying it's ripe. The heavier it is, the juicier it will be.
It's essential to know where and how to choose ripe and high-quality honeydew and winter melon, as their quality directly impacts your culinary experience.
Storage and Preservation
Honeydew Melon
Whole, ripe honeydew melons can be stored at room temperature for about a week. Once cut, they should be wrapped tightly in plastic wrap or stored in an airtight container in the refrigerator, where they can last for up to three days.
Winter Melon
Thanks to its hard, waxy skin, whole winter melon can be stored in a cool, dry place for several months without going bad. Once cut, the leftover should be wrapped tightly in plastic wrap and refrigerated, where it can last for up to a week.
Understanding how to properly store these melons ensures that they retain their flavor and nutritional benefits for as long as possible.
Conclusion
In the great melon match-up of honeydew vs winter melon, it's clear that while they may share a family, their characteristics and uses are distinct. Whether you prefer the sweet, succulent flesh of a ripe honeydew or the mild, versatile nature of the winter melon, both offer unique culinary possibilities worth exploring.