Friendship is one of the special relationships in our lives, and sometimes it's nice to have an intentional date night with your closest friends! Instead of scrolling mindlessly on Netflix or ordering takeout for a classic dinner and movie combo, let's shake up our traditional friends date ideas that will bring plenty of fun.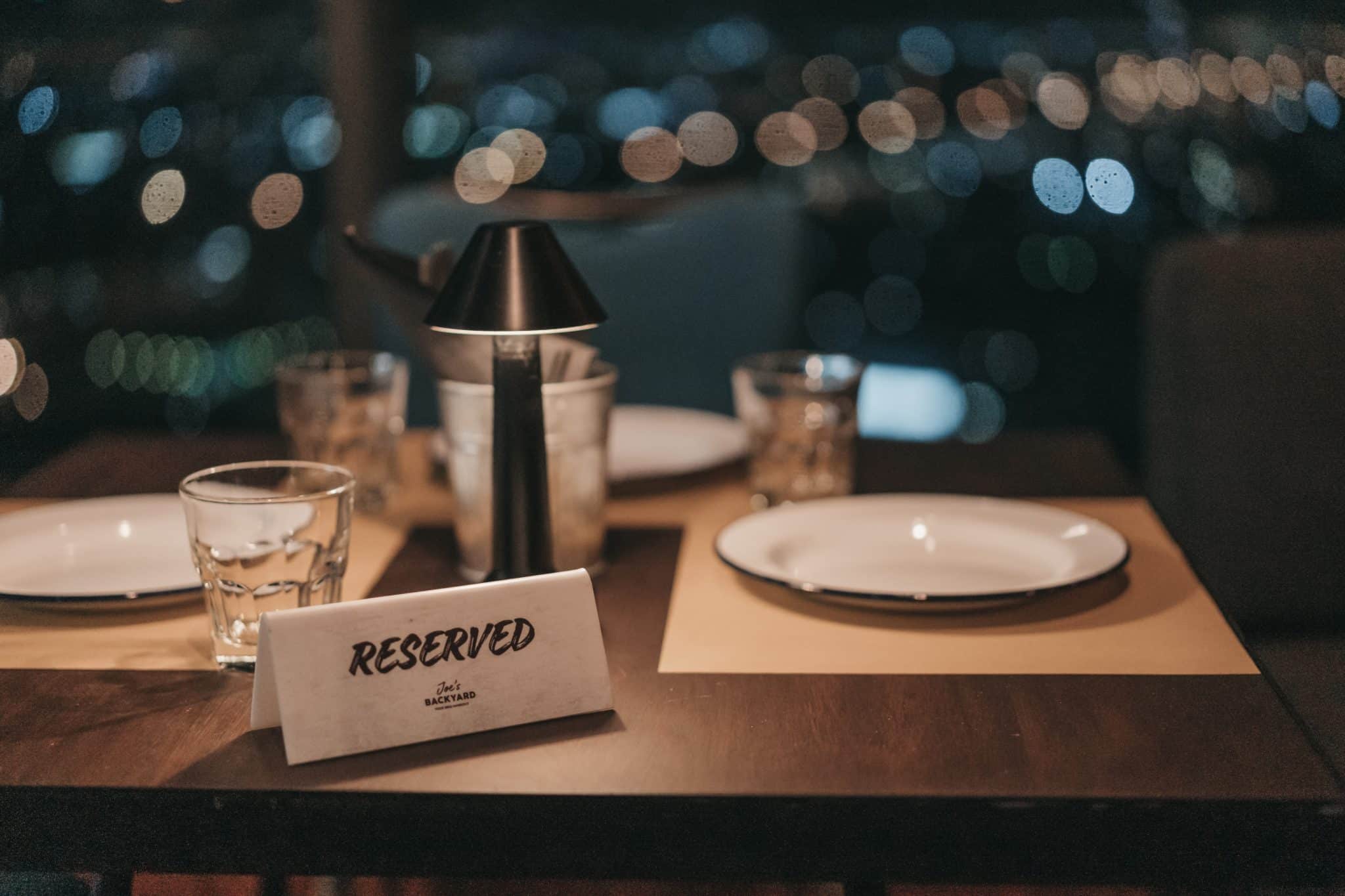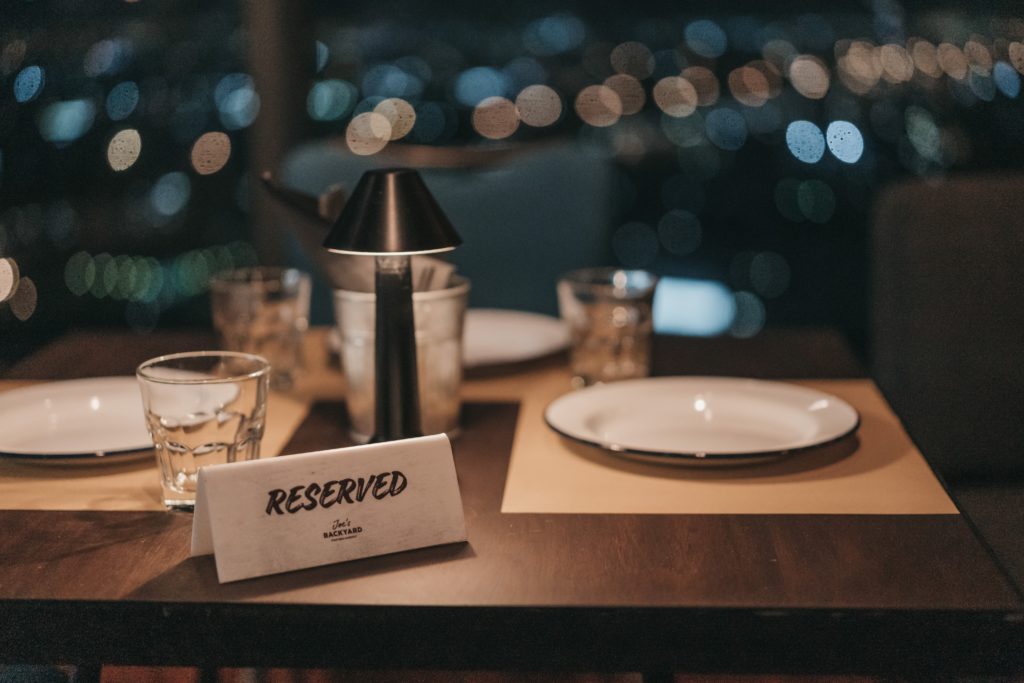 Whether you prefer indoor activities or something more outdoorsy, there are endless opportunities for unique outings that will make your group's next friends' date unforgettable.
From scavenger hunts to dance classes, here are 13 fun and loving friends date ideas that will be around for a while!
What is a Date Night For Friends?
A Date Night for Friends is a great way to share time with the people you care about. It can be an opportunity to catch up, strengthen your bonds, and have fun! Whether it's a platonic date or one between two romantic partners, there are plenty of creative ideas for a night out with friends. Going to your city's local park or farmer's market is always a great option.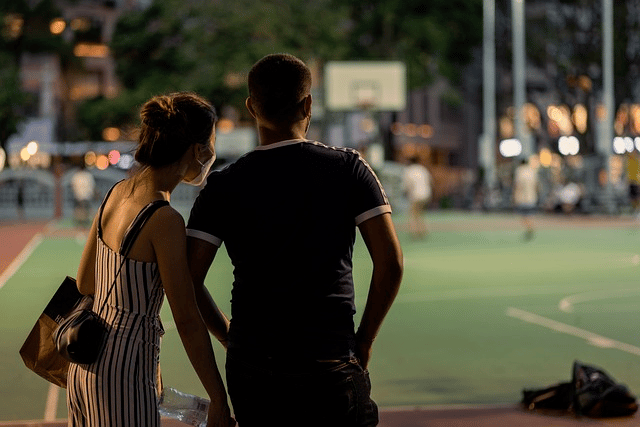 Wine tasting, window shopping, and game nights can provide hours of entertainment. Amusement parks and theme parks are also fantastic choices. If you're looking for something more low-key, why try an open mic night at a local bar, a movie marathon in your own home, or take turns picking out board games to play?
If you want to take things up a notch and explore the deeper level of friendship and relationship-building, consider trying something new like cooking, pottery, or even painting classes together. Food festivals, flea markets and music festivals are also excellent options, as they allow you to explore different cultures while having fun with your friends.
And who doesn't love exploring their city like tourists? You could check out art galleries and museums or go window shopping again at the downtown stores; either way, it will keep the conversation going among your friends!
No matter what type of day you choose for your Friends Date, remember that it's all about quality time spent together that matters most. Create memories that will last forever by scheduling regular date nights- with just two people or even eight- so that everyone can get together and enjoy each other's company!
13 Fun & Loving Friends Date Ideas
To help inspire your next friends' night out, our team has created a list of 13 unique ideas that will bring a lot of fun without feeling like it's getting old. Let's explore some creative ways to bond with one another in a seemingly mundane world.
Create An At-Home Movie Theatre
Date nights with friends don't have to be complicated or expensive. Crafting an at-home movie theatre is a great way to share time with friends and get creative. To start, decide on a theme for the night, such as 80's movies or classic horror films. Pack snacks like popcorn, candy, and sodas to complete the cinema experience.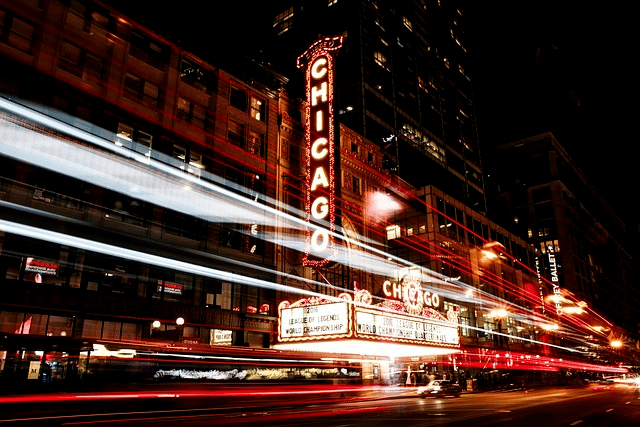 Use dim lighting to set the atmosphere, then turn off all your devices and snuggle up in blankets for movie-watching. Invite your best friend over and enjoy a few hours of catching up while enjoying films with your favourite people in the comfort of your own home!
Create lasting memories by having meaningful conversations during breaks between films and deepen relationships on a deeper level than before. This friend date idea is perfect for those looking for an inexpensive way of bonding with their platonic relationships and discovering each other in a new light.
Go To An Escape Room
Few other activities can match the thrill and excitement of an escape room. When you and your friends go on a date to an escape room, you're preparing for a unique experience that covers classic entertainment for something much more intellectually stimulating.
It will test your collective problem-solving skills and allow you to spend quality time with your best friends.
Escape rooms vary in design and difficulty, often themed around a storyline such as a zombie apocalypse or a secret laboratory. The goal is simple: use all available resources in the room to solve puzzles and figure out clues to unlock the door and escape.
The game provides an adrenaline rush, making it even more thrilling when playing with friends!
Bringing together your closest friends for an exciting challenge will bring about many memories regardless of whether or not your team completes their tasks within the allotted time limit. So why try something different next time?
Step into an escape room together and see how well it brings out the teamwork between the members of your friend group!
Wake Up Early To Attend A Local Farmer's Market
Getting up early for a friend date may not seem the most appealing idea initially, but it can be gratifying. Attending a local farmer's market is a great way to spend quality time with your best friend and explore your city's unique vendors and offerings.
Not only can you sample delicious produce, but you can also purchase locally-made crafts, pick up fresh flowers, or even try out some unique wines from local wineries. It's also a great way to get some fresh air and enjoy the beauty of nature while spending time together.
Fun activities are usually set up throughout the day, such as pottery classes or cooking demonstrations – perfect for bonding and creating new memories! With so many options available, attending a local farmer's market is one of the most versatile and enjoyable ways to spend time with your best friend on date night.
More: Top Best Friend Date Ideas You'll be Excited to Try in 2023
Go To A Museum
Why visit a museum if you're looking for a unique yet fun friend date idea? Spending time in an art museum can be a great way to spend quality time together and bond over shared interests and experiences. Whether it's an animal shelter, botanical garden, planetarium, or history museum—there are endless possibilities.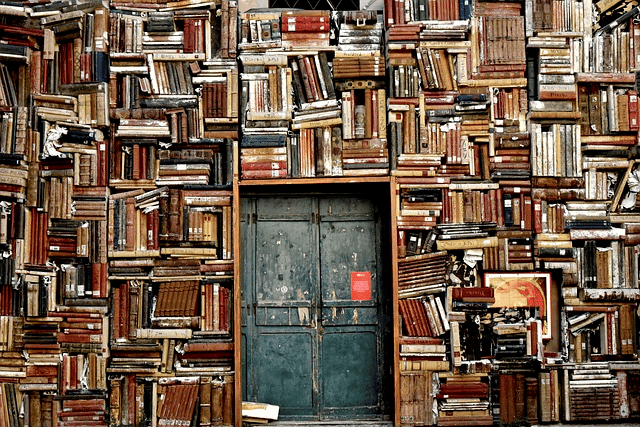 Visiting a museum is also an excellent opportunity to learn something new while having fun with your best friend. Get creative and look out for special events like wine tastings or pottery classes hosted by local museums.
Take the chance to broaden your horizons and tap into the culture or science-based knowledge together! Not only do museums make for fantastic best friend dates, but they're great mental health boosters too. So grab your favourite people and book tickets today!
Have A Picnic In A Local Park
A picnic with friends is the perfect way to reconnect and spend time together. It's a great way to spend a few hours in the air and enjoy each other'sother's company without breaking the bank.
Gather your favorite snacks, pack a blanket, and find a quiet spot in your local park. You can enjoy conversation and play a few games while you relax and enjoy the beauty around you.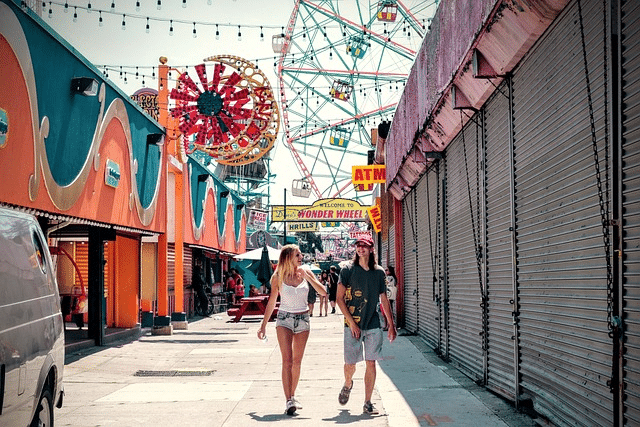 Bring along some drinks or wine tasting if you like so that everyone can enjoy the experience even more. Plus, it's easy to introduce best friend into your circle since they can join the picnic without feeling pressure to perform or connect immediately.
Picnics are also one of those creative ways to spend time with another person everyone loves but rarely does—making them perfect for adding variety to your friends date ideas!
Plan A Karaoke Night
Are you looking for fresh and fun ways to spend time with your friends? Look no further than planning a karaoke night!
Whether you're looking to make new friends or want to hang out with your nearest and dearest, karaoke is sure to be a hit. Singing together can be an absolute blast, plus it's a great way to bond over shared experiences.
Karaoke doesn't require much more than an open space and a microphone. You can rent out a private booth at many karaoke bars or even look into renting sound equipment for the evening.
When choosing the best karaoke songs for the evening, consider everyone's tastes – from classic tunes to contemporary hits – so that everyone can enjoy the fun. Don't forget about the food! Snacks are always appreciated when you've got several hours of singing ahead of you.
Aside from being an enjoyable activity, hosting a karaoke night with your friends has many benefits. It's perfect for developing communication between close groups or helping people grow closer in their platonic relationships.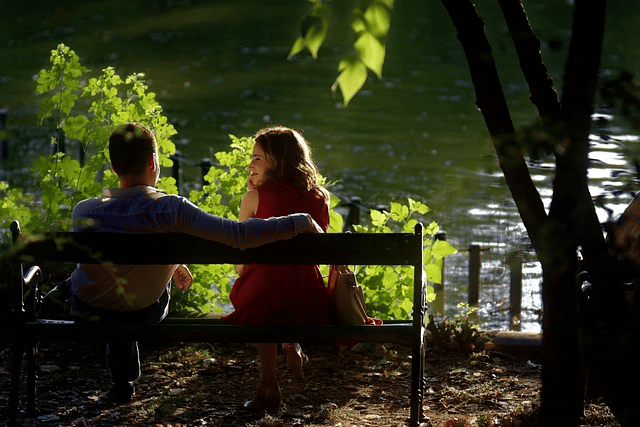 Plus, you don't need special skills or training; it's about having fun! Furthermore, turning your living room into a makeshift karaoke bar is surprisingly affordable and easy to set up.
All it takes is throwing on some upbeat music and picking up a couple of microphones – everything else will come naturally as soon as your party gets started!
There's no doubt that karaoke nights can be incredibly romantic between couples – but they might beat out other date ideas when it comes to friend dates too!
So invite your best friend over and get ready to sing your hearts out while spending quality time together – after all, what could be more enjoyable than belting out your favourite songs with those who matter most?
Visit An Amusement Park
Organizing a fun and loving friend date at an amusement park can be the perfect way to spend time with your best friends. Whether it's a platonic date or looking for some romantic relationship potential, there are plenty of best ways to make the most of your time at an park.
Not only is it a great place to ride thrilling coasters and play carnival games, but you can also enjoy unique dining experiences, watch live shows, and explore other attractions in the area.
Make sure you plan before visiting to experience all the fantastic available experiences. Purchase tickets in advance or check out what discounts are offered for larger groups. Take advantage of any special events or attractions public that day, such as a wine-tasting session or petting zoo.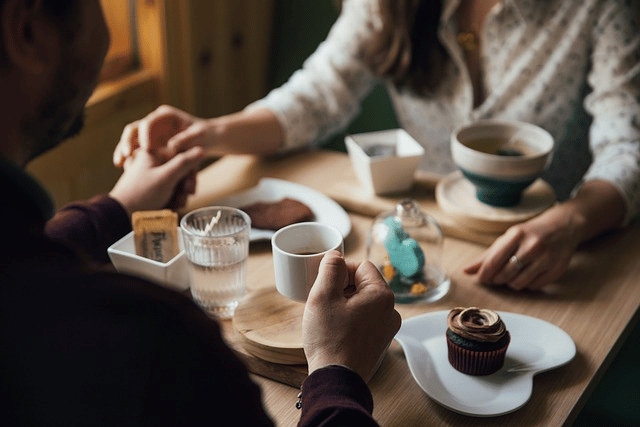 Once at the park, it's essential to make sure everyone has a chance to do something they love and enjoy together. Plan by deciding which rides each person wants to go on and split up the group if necessary so that everyone can get their favorite thrill ride.
Take breaks throughout the day to have some snacks or sit back and watch others have fun while enjoying each other's company. To keep things interesting, challenge your friends with mini-games like a scavenger hunt around the park or test who has the highest score on specific games like laser tag.
At night time, gather together at one of their restaurants for dinner or take turns baking each other's favorite dishes if you are having an outdoor picnic under the stars.
If you feel like staying up late for some extra entertainment, why not pick out one of your favorite TV shows from home and watch an episode together under blankets?
Make sure you capture all the moments throughout your date so that whenever you look back on them in pictures or videos, it brings back all those fantastic memories with friends worth cherishing every second!
Have A Spa Date
Everyone loves relaxing and being pampered, so why not make it a date? Having a spa date is the perfect way to spend time with your best friends or even create new ones.
You can choose from various services like facials, pedicures, manicures, massages, waxing and even hair treatments. Plus, you can enjoy some alone time with your best friend while feeling luxurious.
Or, if you're on a budget, you could spend the afternoon at home enjoying the different treatments. You'll have a a fantastic experience bringing your group closer together.
Another great thing about planning a spa date for best friend is that it doesn't matter what age or gender everyone is because there's something for everyone!
From couples treatments to mani/pedi parties and even yoga classes – there are plenty of activities that everyone in your group can participate in and enjoy, no matter their interests.
So grab your best friend and start planning a fantastic spa day now!
Volunteer For A Local Organization
Volunteering together for a local organization is a great way to bond and give back simultaneously. Not only does it have the potential to become an unforgettable experience, but it also allows you and your best friend to connect with people from different cultural backgrounds and help those in need.
It can lead to even more meaningful conversations, as volunteering often brings out hidden passions from both parties.
For example, if you're looking for a fun and loving friends date idea that doesn't feel like an everyday routine or is getting old, why not try volunteering together at a local non-profit or charity organization?
The possibilities are endless here; whether you volunteer at homeless shelters, animal rescues centers, soup kitchens, or anywhere else that impacts society, you'll indeed have an incredible time while making memories that will last a lifetime.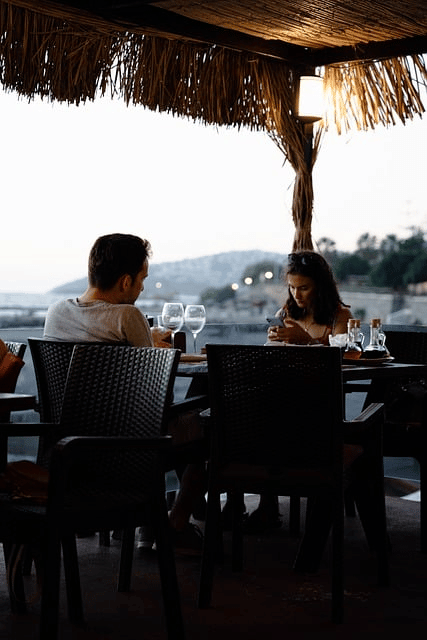 Plus, when two individuals with different ideas come together as one unit – there's no telling what kind of positive change they can create in the world!
It is a unique opportunity to learn something new while deepening your relationship with each other and others around you. It also allows both parties to experience something outside their city – making it all the more special.
Whether you participate in beach cleanups or help with school programs, there are so many ways to make your mark on the community! And don't forget – these days, even activities such as wine tasting and pottery classes have volunteering options available.
Attend A Festival In The Area Together
Festivals usually offer plenty of activities that you and your best friend can enjoy, from listening to live music to watching plays, participating in workshops, or participating in various competitions.
Not only does it allow you to have fun, but it also provides an opportunity for bonding with those close to you.
Festivals often provide tons of food stalls offering delicious treats and snacks. This could be a great way to try out new cuisines that you may not have experienced before while having a nice dinner with your best friend.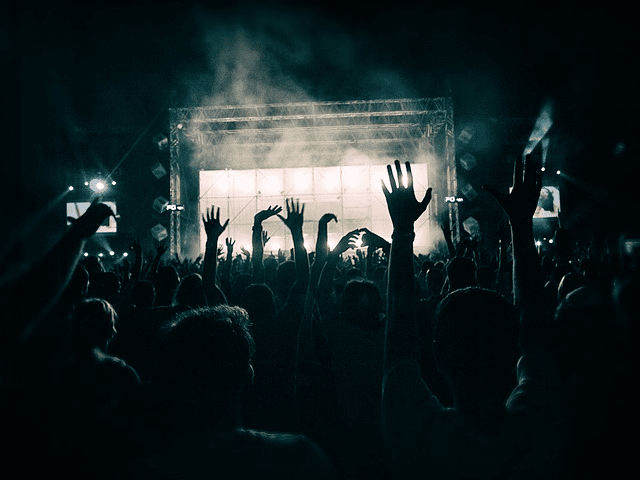 Festivals often feature craft vendors where you can buy unique items as souvenirs or gifts for each other while exploring the area together. You can also document your adventures through photos and videos, creating lasting memories you can fondly look back on in the future.
Your friend date doesn't have to be about intense activities; sometimes, just having dinner at a nice restaurant or going on a long walk together can be enough too!
There are endless possibilities when planning friend dates, so don't let yourself get stuck in the same old routine; explore different ideas occasionally. With some planning and creativity, there's no doubt that each friend's date will be better than the previous one!
Go For A Bike Ride
We all know sharing time with friends is essential for maintaining solid relationships. Whether it's game night, a spa day, or a much-needed road trip, there is plenty of fun and loving best friend date ideas that will help you spend quality time with your nearest and dearest.
Here's a thought – go for a bike ride! It's a great way to explore new places and take in the sights while also getting exercise. Plus, it's cost-effective, allowing you to save money on gas or public transport fares.
Biking can be both relaxing and exciting at the same time! Peddling along allows you to enjoy the beautiful scenery without having to worry about traffic or other commuters. Grab your friends and go for a leisurely ride around your city or town.
You can even plan out several stops along the way, from grabbing lunch at your favorite restaurant to visiting interesting attractions like petting zoos, wineries, art galleries, flea markets, and more!
Bring your bikes for a more adventurous journey if you live close to some trails or parks. Hiking through nature with friends is always a great way to bond with each other while exploring new places together. Plus, it offers fresh air and sunshine—something we all need in our lives!
So, when you need ideas for friend dates, remember to go biking. It may not seem like something super exciting but trust us – it's one of those classic activities that never gets old and can make for some truly unforgettable memories spent with those closest to us.
So grab your helmets and hit the trails for some fun times on two wheels!
Visit An Art Gallery
If you and your best friend are searching for a great way to share time, why not visit an art gallery?
Not only is it an excellent opportunity to admire the imagination of others and take in some inspiring artwork, but it's also the perfect setting for an enjoyable yet low-key platonic date.
A visit to an art gallery provides plenty of potential for conversation—not only about the artwork itself but also about your interests and perspectives on life.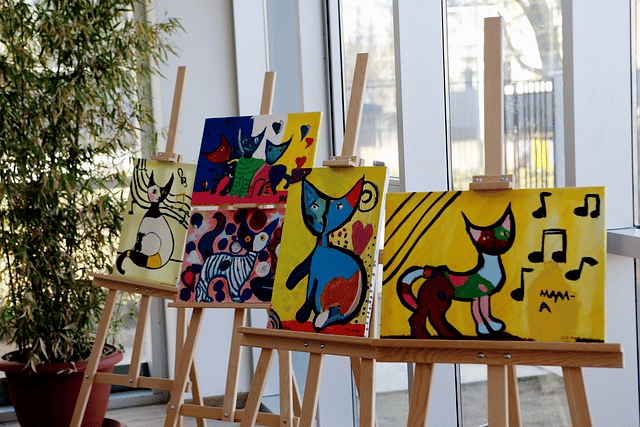 You can take turns exploring the different rooms or exhibitions of the gallery, discussing what you like or don't like about each piece, or pointing out particular colors, textures, or shapes that stand out to you. And if something specific catches either of your eyes, don't hesitate to take the time to appreciate it more closely.
So why not visit an art gallery with your best friend next time you're looking for unique ideas to spend quality time together? It could be one of those experiences you love doing again and again!
Board Games Night
Board game night is a classic idea that always stays in style! Whether you're looking to bond with your old best friend or get to know new ones, game night is an excellent way to have a blast while enjoying quality time together.
You can create team-based games or challenge each other one-on-one in some head-to-head competitions; the options are limitless when it comes to games.
Playing classic games like Monopoly, Trivial Pursuit, Taboo, or Life can be just as entertaining as playing newer ones, such as Catan and Ticket to Ride. With so many options available, there's sure to be something that everyone will love!
More: Top 8 Ways to Make Unpleasant Experiences More Enjoyable
Final Thoughts
No matter what kind of date you want to go on with your best friend, there are plenty of fun and enjoyable options available.
Whether it's rock climbing, visiting an art gallery, or having a board game —take the time to enjoy each other's company.
With some careful planning and platonic date ideas, you'll have a blast and create unforgettable memories with your best friend!