Yup… Thomas got me. I've been tagged. Fortunately, I've got some interesting stuff (at least I think it's interesting 

 )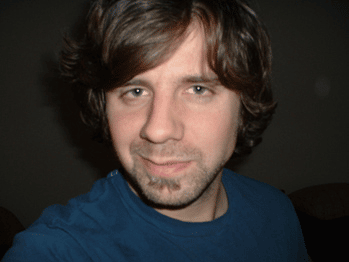 1. I've been pulled over for having "bodies" in my trunk.
This ones is good. I was 17, and I was driving to Kansas City with my best friend from high school. While on the way there, a cop was following me pretty closely. I certainly wasn't speeding, so I was a bit perplexed.
After following me for around a mile, he finally pulls me over outside of a small town. Apparently someone had called in from my hometown that somebody driving a car that perfectly matched mine was… and I quote… "hitting people, putting them in their trunk, and driving off." A quick look in my trunk proved my innocence, and we were on our way.
That was definitely the weirdest thing that's ever happened to me while driving. But I am still relatively young…
2. 6 State Champion Teams, 7 State Medals.
I was fortunate to be on a stellar cross-country team that won state all four years I was in high school (and 5 more after that). My senior year I also placed individually at the state competition.
In track, I was on a team that won state 2 times, and relays that garnered some medals at State as well.
Now, I could have never been able to do anything remotely close to that without much-more talented people running with me, training with me and coaching me.
3. 2 Marathons
I've actually run the Austin, TX marathon and the Boston Marathon. If you ever get a chance, run the Boston. It's incredible. I'm trying to get back into marathon shape, but we'll see if it happens.
4. Lead worship
I actually help co-lead worship at my church on Sundays. I play guitar, sing, and do interpretive dances. Ok, maybe not interpretive dancing 

5. I like doing impressions
I'll impersonate anyone really. Kermit the frog and Smeagol might be my two best, but I'm not limited to them. Recently I've been imitating my girlfriend's nephew who is two. Go figure.
I never really did like to act my age.
Ok, let me tag a few of my peeps here:
Doug, Christina, Mark, Jon and Paul. If anyone wants to link to 5 things about them, add it to the comments, and I'll be sure to add it to my post.