For the last couple years, I've been reading a lot about how routines help you be more productive. The topic has been covered by Inc., Trello, Entrepreneur, and others. Many business sites will tell you which routines are the most helpful for productivity.
What they don't tell you is how to turn those recommendations into lasting behavior changes. That's what the Asian Efficiency Rituals Course purports to do.
I've been a dedicated fan of Asian Efficiency's blog for five years. Their guides on OmniFocus drew me in, and the blog was one of my main sources of productivity information during my journey. Thanh graciously allowed me access to this course for free so that I could write this review.
I wish I had the Rituals Course a long time ago. I can tell a big difference in my productivity when I do my morning routine. It feels like I hit the ground running in the morning, and I can usually knock out my hairiest task before lunch.
When I don't follow the routine, the morning is chaotic and unfocused. I put off the most important task. Then I get stressed out that I'm not getting my work done as well as I could.
It took me many months to find and establish a routine that worked. I would start a morning routine, but if there was a disruption like a trip, the routine would fall apart. Once I started working from home, I had to create my routines over again. The cues of arriving at work weren't there. That has made it even harder to maintain a routine. Having a course to guide me would have gotten me there months earlier.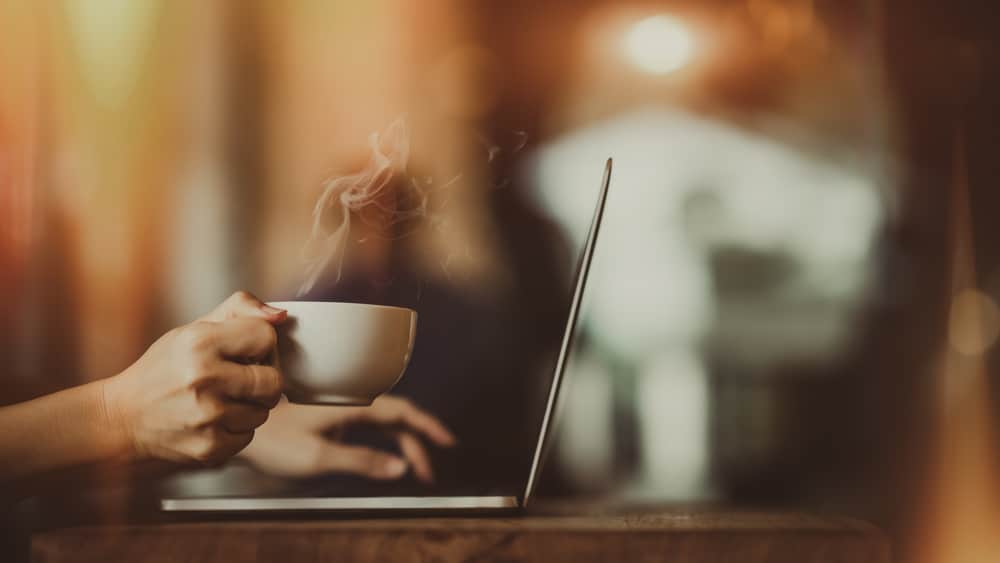 Things to consider before buying any productivity course
The first considerations should be cost and value. The basic course is $197 if you make a single payment. Adding three live online group coaching sessions to the order costs $300. (Either option lets you divide the cost into three payments for a fee.)
I studied the entire course, and it's clearly high quality and must have been expensive to produce. I think the price is quite good for the training you receive.
The next consideration is whether you will have the time to take the course. Before spending money on any course, make sure you have the time and mental commitment to see it through. This course won't do you any good if you don't take it. It will just make you feel guilty for spending the money.
After that, weigh the costs and benefits. Successfully establishing routines will increase your productivity and reduce your stress. If you need a lot of help in those areas, then the benefits will be greater for you. On the other hand, the course costs both money and time to study and implement it.
Finally, look at your alternatives. What would it take to study and learn by trial and error? What is the lost productivity during that time worth to you? What would it cost to hire a productivity consultant?
Asian Efficiency Rituals Course
The Rituals Course is an online course that teaches you how to establish and maintain routines, which they call "rituals." The goal of routines is maximum personal productivity at home and at work. As far as I know, this is the only self-study product focused on making and keeping routines. The alternatives are to figure it out yourself or get a coach.
I accessed the course through a web portal. First, you go through the core building blocks of how to make a ritual and maintain it. Then there are seven specific rituals plus three bonus videos. The videos averaged 20 minutes in length. It took me about a month to properly go through the materials and implement them. I expect it could take up to two months if you start with no rituals. The course comes with lifetime access, though, so that shouldn't be a problem.
The core materials about why and how to create rituals are a slideshow presentation narrated by Zachary Sexton. The rest of the course is videos of the Asian Efficiency team walking you through how to implement each type of ritual.
There are transcripts and downloads for each part of the course. If you prefer reading, you can read the transcript and then skip through the video to the parts where you want clarification.
Who is it for?
Asian Efficiency's Rituals Course is perfect if you've been developing your productivity for some time but have a ways to go. For instance, you've worked on your ability to prioritize and focus, and now you're ready to get systematic about your personal productivity.
The Rituals Course is not for those new to personal productivity. In fact, you can't even enroll in the course without some prerequisites. A better place to start is with the Productivity Blueprint, which covers the foundational principles of personal productivity. Alternately, you could start by implementing the Getting Things Done methodology.
If you've already implemented morning and evening routines, and you're satisfied with your exercise and meditation practices, this course still offers a few great tweaks. However, it probably wouldn't be worth the time it would take you to go through the course. Instead, you would want to get a productivity coach for a couple sessions to help you fine tune your routines.
Pros:
The materials are well-organized and high quality.
The learning portal is easy to use.
The course is comprehensive.
It tells you how to make rituals sticky.
It addresses common problems and obstacles.
60-day money back guarantee allows plenty of time to try it.
Cons:
It takes a long time to complete the materials.
The conversational style of teaching may not appeal to everyone.
The Rituals System
The core concept of AE's Rituals System is to give you the four tools you need to create a new ritual. You get downloadable worksheets to help you establish the rituals and make them sticky. They give you the core framework, and you can use it to create any ritual you think would be useful.
After the core units, the Rituals Course goes in depth about the seven most useful rituals that you could add. I got a 3-part bonus which was three more rituals. These included the one I really wanted, which was journaling.
I like how AE anticipated issues you're likely to encounter with establishing rituals. They included fixes for common issues, like how to bring back a lost ritual and how to maintain a ritual when you travel.
Core Rituals
The most important ritual for productivity is probably the morning ritual. But AE also includes other rituals to help you have a well-rounded life. The rituals course will help you plan your day ahead, continually learn, and even sleep better.
I like that the course includes a module on how to start meditating. They break it way down into a process that anyone can do, even if they're a little scared of it. The meditation course module would have saved about six months of effort if I had this back when I started meditating.
I highly recommend implementing the core routines. Before using routines, my days were chaotic. At the end of the day, I felt like I hadn't accomplished anything.
Adding structure to my days gives me the freedom to think. It reduces my stress levels to know that I don't have to figure out what to do on the fly. That's because with every decision we leave until the last minute, we waste valuable time and mental energy.
Having daily and weekly routines puts taking care of yourself your personal productivity on autopilot.
If you're interested in the course, you can check it out here: http://www.asianefficiency.com/lp/rituals/ (no affiliation).